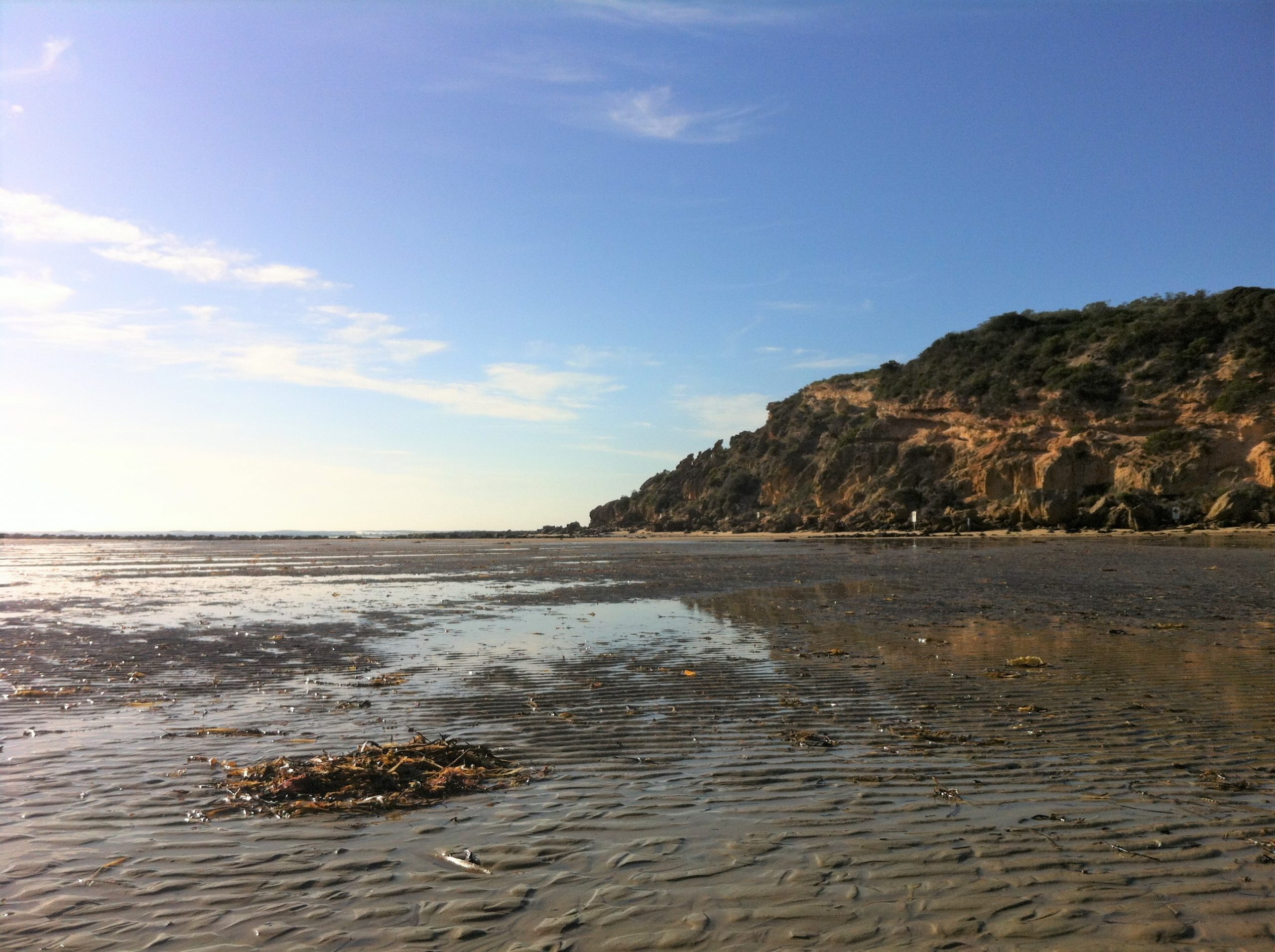 About the Bluff
The many habitats that surround the imposing limestone cliffs of the Bluff at Barwon Heads, Victoria, are spectacular examples of the beauty and diversity of Victoria's marine and coastal environment. The Bluff is a local icon, a popular tourist destination and profound Wadawurrung place. It is of geological significance and an area of scientific and educational importance.
The Bluff rises above Bass Strait forming the western headland of the Barwon Estuary and is host to an elaborate system of coastal habitats.
The Bluff has more than 80 indigenous species of grasses, herbs, twiners, ground covers, shrubs and spectacular coastal wildflowers including many that are considered locally rare and threatened.
From Prickly Stipa grassland on the western slopes to the large ancient Moonah on the east represents the diversity of plant communities on the Bluff.
The rugged cliff face is home to kites, kestrels and falcons and a host of hardy plants growing in sand traps.
The dunes to the west have a unique natural flora and are home to the rare Hooded Plover.
The dynamic tidal estuary is a stunning ecosystem that is a regular stopover for dozens of species of resident and migratory shore birds that fly from the far northern hemisphere.
The swaying kelp forests, seagrasses, and colourful sponge gardens of the Barwon Bluff Marine Sanctuary are teeming with a myriad of marine flora and fauna mostly unique to Victoria and are the most complex of ecosystems.
But life on the edge here is a rugged and tenuous existence. It is a place of pounding waves and ripping tides, of baking sun and salt-laden winds, of shifting sands, fractured rock and stalking predators. There is a tenuous balance here that should not be disturbed.
Discover the wealth of plants and animals that live in this special, wild place and help protect the remarkable 'Life on the Edge'.