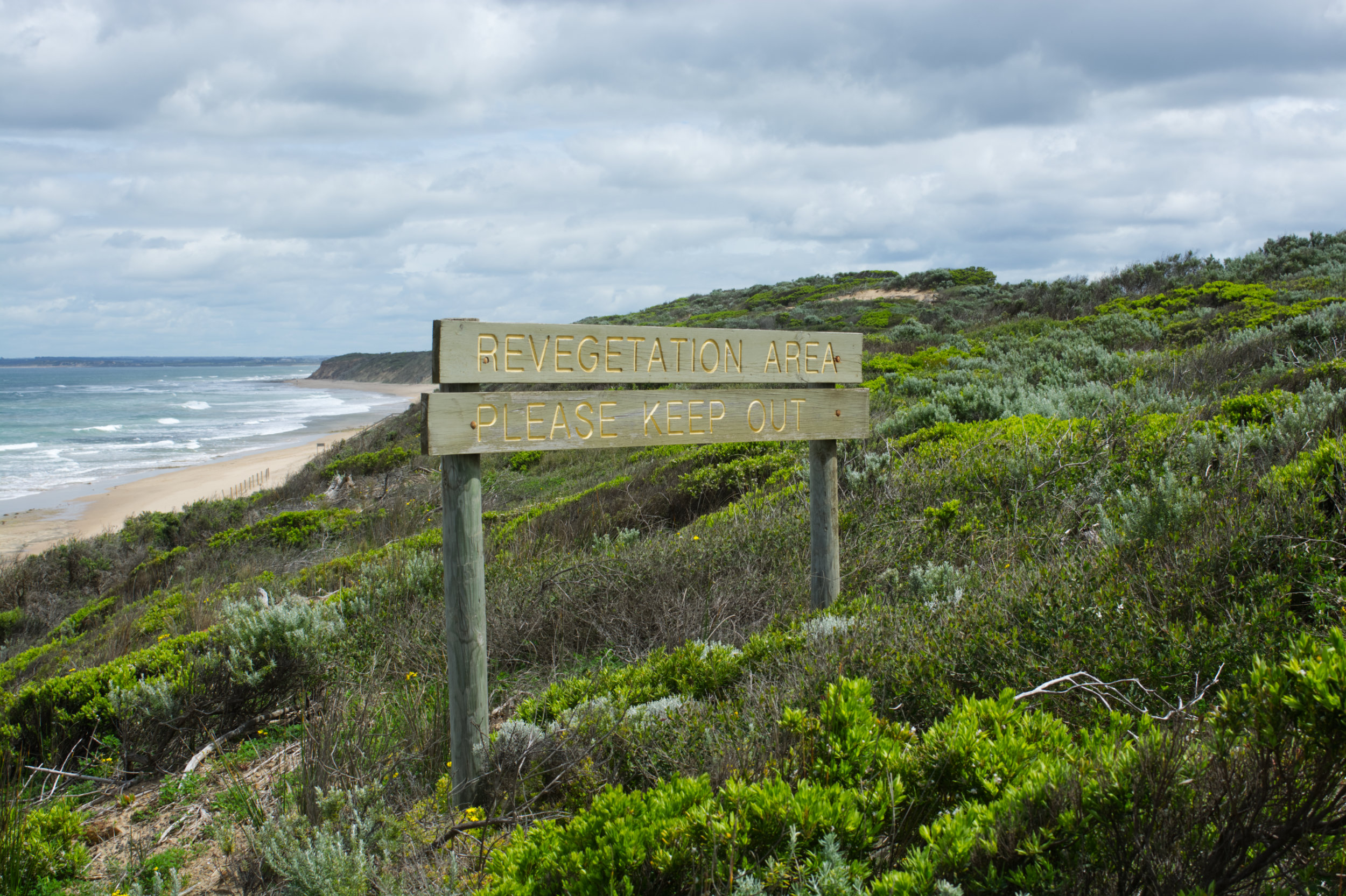 Conservation
The Barwon Bluff is important Country to Wadawurrung People and is vital for those wishing to learn and share knowledge to ensure that these unique landscapes and oceans remain well conserved for future generations.
Both the coastal and marine environments provide a different sense of place for each of us. Conservation is about understanding and contributing to positive involvements for each others sense of place. Caring for our precious natural environments is a shared responsibility of each of us, irrespective of where we live. What we do upstream and further away may still have an impact on the lower sections of the Barwon estuary, the Barwon Bluff Marine Sanctuary and the marine waters of Bass Strait and the Southern Ocean; including our unique sand dune system. Everything is connected.
The Barwon Bluff Marine Sanctuary protects 17 hectares of marine life and safe-guards marine habitats, native plants and animals, whilst complimenting our world class land base national parks systems. Our fragile marine and coastal environment has been under continual pressure since European settlement through population growth, tourism and recreational use.
Did you know?
The Distinctive Areas and Landscapes Planning Policy (DAL) identified the Bellarine Peninsula and our southern coastline to be of State significance for its unique values and distinctive attributes; cultural, biodiversity, significant landscapes, natural resources and productive lands.
The Lake Connewarre system and the Barwon River landscapes are of Regional Significance.
The Connewarre wetlands complex is the 'Jewel of the Crown', being Victoria's largest water body with an international agreement being listed under the Ramsar Convention.
Birdlife International identifies the Bluff as a key biodiversity site for the Bellarine Peninsula.
---
Find out more about conservation issues
Click the buttons below to search through conservation issues, or browse the tabs under 'Conservation' in the main menu.
---
Community Connections
Community is the backbone to our society and each and every one of us are involved giving back to community in numerous ways. Being part of a community provides us with not only a sense of belonging and social connectedness, but can have a positive effect on our own health and well being to all age groups. What is common today, will not be common tomorrow so we encourage all to come along the journey.

Friends of the Bluff has been built from community involvement, and continues to work with agencies, community organisations and you the individual who may be encouraged to build social networks and learn and contribute to preserving our unique and wonderfully natural areas.

Bring your knowledge, bring your voice, your vision, your energy and enthusiasm to inspire and create new beginnings.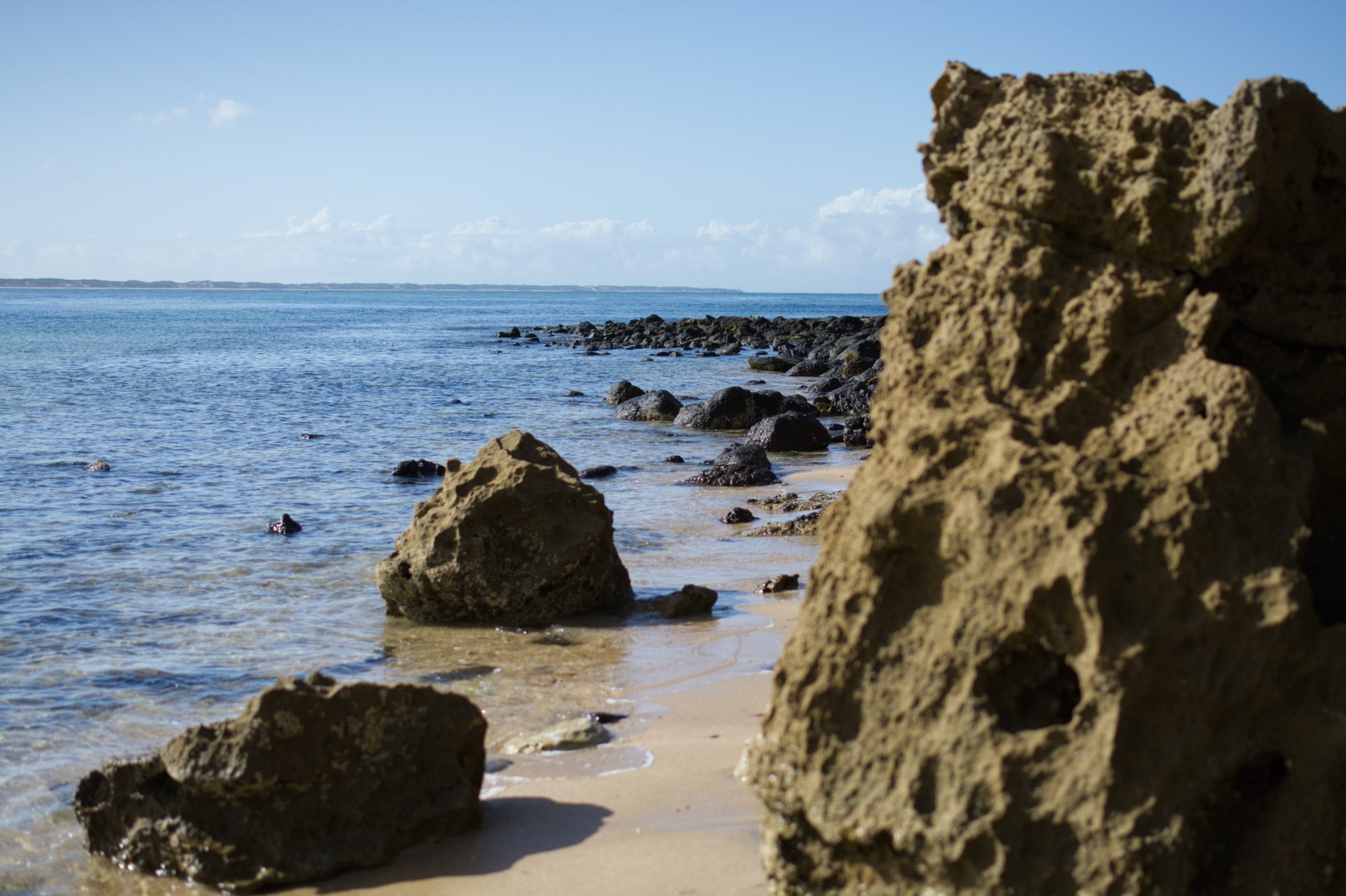 Connect with Local Projects
Reach out to Friends of the Bluff or other like-minded community groups doing their bit to ensure all of us enjoy the places we love to visit. Through knowledge sharing, connecting and understanding we can make informed choices so that together we can make a difference.
If a group is not your scene you can still take part by uploading any plants and animals you may come across, or after a specific project.
Australian Citizen Science Project Finder – The Australian Citizen Science Project Finder is a place to discover and connect with citizen science projects in Australia. Developed in partnership with the Atlas of Living Australia (ALA), the project finder has been designed to help members of the citizen science community learn about each others projects, and provide opportunities to volunteer or get involved.
---
Community Groups
Click the icons below to find out more about some local environmental groups that you may want to join.
---
Land Managers
Find out more about local land managers.
---
Citizen Science Apps
Using citizen science apps is a great way to participate in science and conservation, at your own convenience. Below are just some apps that you can use on your daily walk, on your lunchbreak or out with the kids!